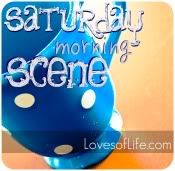 Except I'm posting Saturday night, mostly because I didn't have access to the computer until now (hint hint Drew, an iPhone would totally prevent this issue!) However, this is what things looked like for me this morning:
This was taken at about 4:30 this morning after we had walked 11 miles, done 1 hour of Zumba, eaten 2 cookies, pizza, drank several water bottles, cried during the luminary ceremony and a cancer survivor's speech, seen an ugly obnoxious chick without her shirt on and the stupid "like a g-6" girl freaking out on the track cause it was 3am and she was "so super hyped"
Relay 4 Life was an amazing event and I'm so glad I got to do it with my little sis. Now, however, my legs are exhausted and I need to get some real sleep. We slept for about 20 min at the Relay and then passed out for 6 hours back at my sisters apartment, this girl is ready for a good night's sleep!