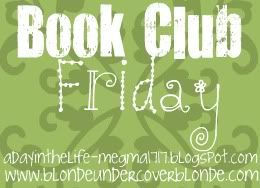 My weekly reading is severly lacking this week. It's been an exhausting week at work (read: middle school kids with 10 days left of school) and I've been busy with job applications (14 done this week to be exact). BUT I haven't completely neglected my books:
Jennifer Weiner's Certain Girls.
So far so good. It's cute, it's sassy and it's light. Perfect for an overloaded week. Between my workouts and my work stress, this has been the perfect "20 minutes before bed" read.
And yes, I'm still working on Grisham... I just got distracted for a bit.