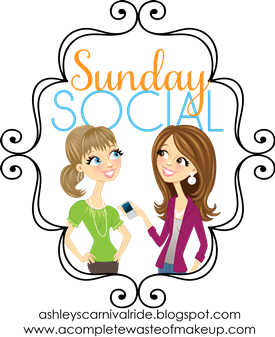 What is your favorite store to shop at?
Forever 21, cause it's cheap... like me :) and they usually have cute clothes that actually look good on me. Granted, they've got some weird, overly-trendy (in my opinion) crap that I wouldn't be caught dead in. But a lot of the clothes I get complimented on are from there.
If you could afford anything and everything, which designer brand would you covet?
Is it sad that I don't even really know designer brands? I mean, I know the names of many of them, but I have no idea what their "style" is or what their clothes tend to look like. I am totally not a trendy fashionista, I like clothes that are comfy and don't make me look like a blimp. So I would covet whatever designer would accomplish that for me.

Must have closet staple?
Old Navy/Forever 21 standard tank tops. I wear one almost every day... and have like 30 of them in a variety of colors. In summer they are my wardrobe staple. In the winter I wear one under my top just about everyday. They are comfy, long and look great alone or under another top.

Favorite kind of shoes? (brand or type)
I love flip flops! If I could, I would wear them everyday... but I live in Maine, where my toes would freeze off 9 months of the year if I tried to wear flip flops... so that doesn't really work.

Best clothing deal you've ever gotten? (sale or amazing find)
I tend to find good deals on most of my clothes, just because I'm too cheap to buy stuff that isn't on sale. Forever21 has some awesome online deals so I can scoop up a ton of new clothes for little cash.

Style you'd love to try?
I'd love to try the whole bright colored pants/shorts look, but I just feel like I would look ridiculous in them!