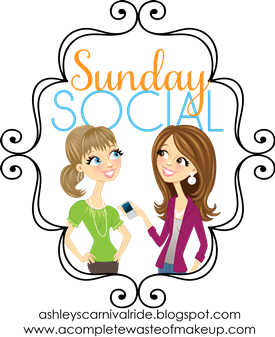 1. What is something you have wanted to do but are afraid of?
I would love to do something daring like skydiving or bungee-jumping but I've always been to chicken, and I don't see it happening any time soon
2. Where do you see yourself in 5 years?
I hope in 5 years we can afford for me to be a stay at home mom, and that Fynn will have a younger brother by then :) I also hope we'll be in a new house at that point. I like our house and all, but especially with all the baby stuff these days I'm realizing that certain spaces (namely our living room and dining areas) are NOT big enough for our growing little family.
3. What are you looking forward to before the end of 2012?
All the firsts Fynn will have before the year ends. She will be almost 6 months at the end of the year, which means there are soooo many new things we will get to do with her, and I'm so excited about it. I'm especially looking forward to Christmas with her, I can't wait for her to see all the lights and decorations and to see her eyes light up with excitement.
4. What are your hopes for your blog?
I hope for it to continue to grow! I love my readers and the interactions I have with them. I have meet so many interesting and amazing people through this little blog and I love getting to know them. It's way more then just random strangers commenting, I've really gotten to know some of my readers and love that!
5. Do you always see yourself living in your current town/city?
Meh, maybe. I see myself living near here, but not necessarily this exact town. As long as I'm teaching, I want to live within half an hour of work, but I truly love this area of Maine. I live 15 minutes from my childhood home, teach in my old school district and just love what the area has to offer, especially now with the baby. Drew and I talk every now and then about making a big move and going someplace
completely
different, and we might for a short time, but I think this area will always be "Home" and that we'll end up returning here.
6. What is your morning routine
Get things done! Hah. Pre-baby I had a distinct routine, but these days it all depends on her and what she needs. If she's sleeping or happy, then I can get ready on my own, but if she's hungry or needs something, then that comes first... which will make getting to work on time starting Thursday and adventure and a half... wish me luck.