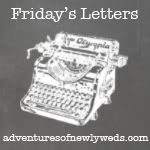 Nope, we don't need a class pet. 1) You can't even manage to clean up after yourselves the majority of the time. 2) I have a baby and a dog, 26 students and 22 math students, an after school group of 28 kids, a husband and, oh yeah, myself to take care of... another living thing relying on me? No thanks. And your suggestions of a snake, salamander or a bunny? Still laughing about that one.
Dear Zoey,
Licking up all the spit up and breastmilk you can get near is pretty much the nastiest thing you've ever done (second only to the cat crap you tend to savor in the springtime). You need to not. Also, I sincerely apologize for the fact that you needed a haircut more than a month ago and we still haven't even scheduled your appointment... you deserve better little dog... I'm working on it.
Love,
Your grossed out and apologetic Mama
Vicki from My Vickilicious Life is doing a sweet giveaway on this here old blog. Starbucks and Ad Space. You should probably enter here or using the widget on the right side of the blog.
Dear local beauty salon,
I was rather confused when you called me yesterday confirming my shellac appointment on Saturday morning. It was confusing for two reasons. First, I didn't make an appointment and second, um... I don't even know what a shellac is. Though it sounds like some kind of decorative paint... I'm imagining puff paint smeared on my hair. Or would it be nails? I don't even know what part of your body you even get shellacked (no idea if that's even a word, but spell check said to add the k before the -ed)
Thanks,
But no thanks, I'll go without that shellac-ing.