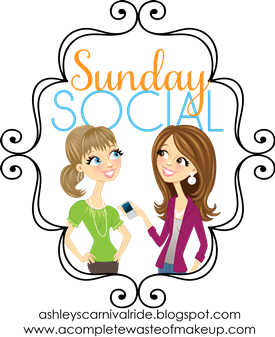 1. If you were stuck on an island what are the two material items you would want to have?
my iPhone and a motor boat. Then I wouldn't be stuck :)
2. What are two TV shows you'd watch over and over
ER- my sister has every season on DVD, so I keep watching them over and over
Boy Meets World- this show just takes me back to the good old days of TGIF Friday's on ABC.
3. If your house was on fire what two things aside from family, pets, etc would you grab?
The camera and the box that has photo cd's of our wedding and Fynn's newborn, 3, and 6 month photos. Pretty much everything else we own can be replaced, but those pictures are memories that can't be recreated. I would be devastated if we lost them.
4. What are your two most favorite articles of clothing?
My purple sweatshirt that has a fuzzy lining (so cozy!) and my yoga pants. Clearly I go for comfort over style.
5. What two movies that you saw in the past year would you recommend to us?
Ted and What to Expect When You're Expecting. Both were good movies, but I haven't seen a lot of new movies recently. Drew hates the theater, so we hardly ever go (pretty sure it's been like 1 1/2 years since we've been), we had Netflix for awhile, but we cancelled it this spring because we had seen pretty much all the movies on there, but now we're getting to the point where there are a ton of new movies we haven't seen, so maybe we'll start back up with that again.
6. What are your two biggest guilty pleasures?
Mindless television- seriously I could sit and watch tv all day. I love to record a ton of different show and would love nothing more then to sit on the couch in my pjs all day and watch tv
Junk food- I eat WAY too many sweets, carbs and other junk. It's like an addiction, I just can't stop myself.