Favorite Thanksgiving Memory
One year my sister and I camped out in my parents bedroom watching tv after Thanksgiving dinner. We called it a "hostile takeover" and were going to refuse to get out until our food coma ended... that lasted about 2 hours before my dad came up and yelled at us... so we went back downstairs and ate some more.
Favorite Thanksgiving Food
I'm a carb fiend; stuffing and mashed potatoes are my two favorite Turkey Day foods.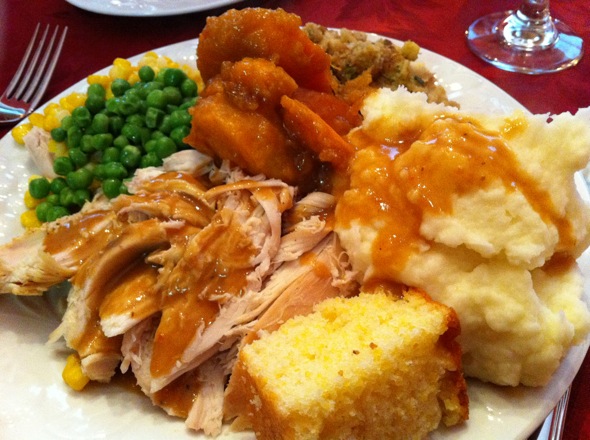 What is a Thanksgiving Tradition you and your family have?
Growing up my mom's whole side of the family (20-30 people depending on the year) would come to my parent's house for dinner. I always dreaded it and looked forward to it at the same time.
Show us a favorite Thanksgiving picture(or 5) from years past
I honestly don't think I have any pix from Thanksgiving... I'm sure family members have taken some, but I don't think I have... this year I'm sure I will since it will be Fynn's first Thanksgiving where she can eat the food.
What are you most looking forward to about this Thanksgiving?
Enjoying Fynn's first Thanksgiving getting to pig out and enjoy being around family. We're spending it up north (I'm talking way, wayyyyyyyyyyy up North) so it should be interesting to say the least.