In working towards my current reading goal of 60 books before I turn 30, here's what I read in July and August:
1)Leaving Time by Jodi Picoult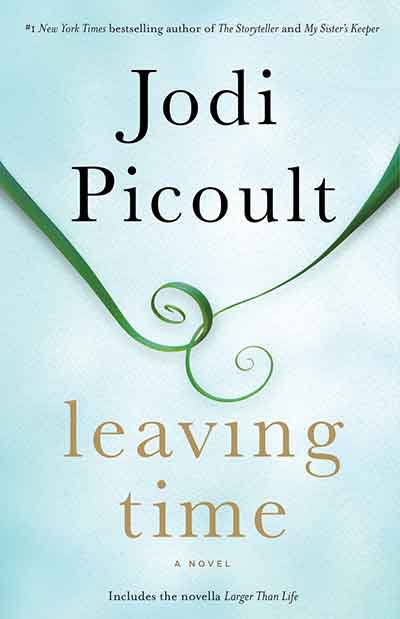 Like all her books this one was spell binding. I really wish she had millions of books because I could subside off of her books alone. The way she weaves characters and their stories is always flawless. This one revolves around elephants. The main main character is a young girl who wants to find her mother; a former elephant sanctuary co-owner who disappeared the same night one of the other elephant handlers was found dead. Initially the story seems straightforward, but of course Picoult surprises you in the end and stuns you with something you should have realized all along.
2) Toddlers Are A**holes by Bunmi Laditan
I had been reading this book on and off since my friend gave it to me in June, but in July I sat down and finished it after having a couple of particularly rough days with a certain 3 year old. This book was hilarious and details all the ways a toddler tortures and beats down the adults in his/her life. I related to so many of the things horrible toddlers do, and it often made me laugh because no one toddler could be THAT horrible. This book definitely served its purpose of making me feel better about my own kid.
3) The Thief of Always by Clive Barker
This book was in my new reading curriculum and immediately caught my eye. It's a fantasy story with a bit of a dark side. In it kids are enticed to go to the Holiday House where all of their wants will be met. The main character, Harvey, goes there because he's bored and soon discovers just how perfect it is... until he realizes that getting everything he's ever wanted actually doesn't make him happy. Shocker. The dark side comes when he realizes that leaving won't be so easy.
4) One Plus One by Jojo Moyes
A random pick at the library before vacation in August, but I ended up really like it. In this book, a single mom who's struggling to make ends meet tries to make a big change to help her daughter go to private school. She ends up getting help from a rich man whose house she cleans and (of course) they end up falling for each other. There were no major twists or craziness in this book, but it was still and interesting and enjoyable book- especially when you're on vacation.
5) The Painted Girls by
I love historical fiction, I just love reading about living in different times. This book was interesting because it focuses on ballet girls in Paris, especially Marie, Antionette, and Charlotte van Goethem- sisters who all approach dance in different ways and have different experiences with teachers, boys, and trying to make enough money to keep their family fed. I wasn't enthralled by this book, but I found it interesting and enjoyed it.
6) The Storyteller by Jodi Picoult
Again, I love Jodi Picoult and all her books, but this one may be my favorite. Okay, I say that about all of them, but this one I just couldn't get off my mind while reading it and even after I was done it stuck with me. This one focuses around the Holocaust. Picoult weaves the story of a modern day atheist with physical and emotional scars who meets a man who claims to be a former Nazi. As she investigates his past (along with a man from the FBI) she learns all about her grandmother's experience in the Holocaust. The story is told from the perspectives of two Nazi officers, a young girl in the midst of things, and present day characters as well. This book made my heart heavy and reminded me again just how lucky I am to live the life I do.